About Me
I'm a 23 year old anime, manga, and lolita fan names Megan, but you can call me Chiiru. I have an anime club in Deep Creek and I have just started this Lolita Club. I like cute things like San-X, Sanrio, Disney, and anything with cats or bunnies. I am dating my wonderful boyfriend named Donald who travels to conventions with me. He is as anti-cute as you can get. I am also a vegetarian and I don't particularly like dairy either cause of lactose.
Lolita Shopping
Momo's Handicrafts Store This store is on ebay and has Lolita wear at a discount. The materials used to make the items cost less, but it's good for a beginning lolita or someone who doesn't want to spend too much on expensive lolita wear.
Fan Plus Friend OnlineThis is the Web Based site for Fan Plus Friend. They have some very expensive high quality peices of work for both Females and Males. They also sell Cosplay items.
Fan Plus Friend EbayThis is Fan Plus on Ebay. The online store and Ebay selection is similar but varries. This is good for not only getting items not on the Online Shop but getting items on bid.
Super T3chThis store has great quality items that don't come from overseas. The items can be done in any color or fabic you like.
CosmatesCosmates has less expensive lolita and cosplay wear, but the quality of the lace is mediocre. Personally I wouldn't get anything with lace here. The sizes run very small for some western costomers.
Metamorphose Temps De FilleThis store is the official English store for buying the brand name dresses by Metamorphose. Most dresses generally are small, but they do carry shirring style dresses that have elastic. If your waist is above about 30" however the skirts will not work. The site's prices are in yen so you need to use a currency converter to find the price in US dollars. You should Expect dresses to be $130-$300 but they are very high quality and well worth the price.
Rose ChocolateRose Chocolate specializes in Lolita petticoats, drawers, and shoes. The shoes are expensive but the drawers, petticoats, and few basic plain skirts are good prices.
Candy VioletCandy Violet is a store that is bases in asia that ships worldwide with an English site. The dresses and skirts are very expensive and there is a small selection of them, but the accessories and jewelry are very well priced.
Zonego-WaveThis store has Lolita wear and cosplay. The lolita wear is slightly less priced than the usual but more than Momo's Handicrafts. There are alot more cosplay items than lolita. They carry both Gothic Lolita and Sweet Lolita, but there is more Gothic Lolita.
Rakuen-FashionThis store sells great quality dresses and is not as expensive as brand dresses that cost $150-$300. They run about $94-$124 for dresses and are approx. $150 for coats.

If you have s store you'd like to add please contact me Via Livejournal Here. Just comment on one of my Journal entries.

Club Members Shops

These shops are owned by Club Members Only. Club members can submit them and they can have Lolita items or anything else they wish.

KoreKawaiiDesu This shop specializes in San-X, Sanrio, and other Japanese character stationary, keychains, cell straps, t-shirts, and more.

Strange As Anjiles This store has Harajuku style clothes, bags and accessories.


Forums


This forum is for San-X General, but focuses alot on Rilakkuma the bear. This forum was born Feb. 2007!



This forum is the forum for the store Candy Violet, which has lolita based things as well as sections for music, movies, art and more.


layout
designed by
downloaded from



Sova Lolitas: South Virginia Lolita Club

Hi, everyone. My name is Megan, but call me Chiiru. I am the founder of South Virginia Lolitas Club. You may wonder what in the world this club is about. There is a popular clothing style in Asia that has become popular among girls in America as well, though it's less known about here.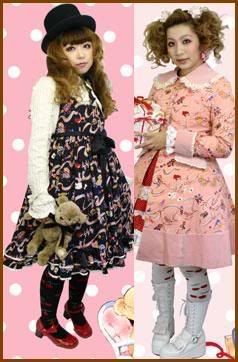 An example of Lolita clothes from the Metamorphose Temps De Fille clothing store.

This club has not been around long and infact is newly born. The idea is to wear lolita style dresses and go on outings, host tea parties and watch movies, go to Anime Conventions, and have lots of fun.

Interested yet?

If you like this type of dress already you have heads up, but even if you are new and don't have any dresses yet you can still join. Club members can help eachother with coordinating outfits, telling eachother good places to shop for lolita, and interesting facts about lolita. Some members may be able to sew also and take a commission for a dress for you.

How do I join? Are there requirements? Where is it?

Well, first you have to live somewhere close to Chesapeake, Virginia. It can be VA Beach, Norfolk, Suffolk, Portsmouth, and even other places if you can get to meetings. The meeting will be in different places in this area. Next of all, it's easy to sign up. You need to get a LiveJournal account if you don't already have one on the LiveJournal Web Site. Next you join the community Sova_Lolitas. This club does not discriminate Gender so Males and Females can join weather they wear dresses or men's clothes.


Some Popular Styles of Lolita Clothes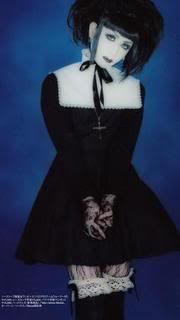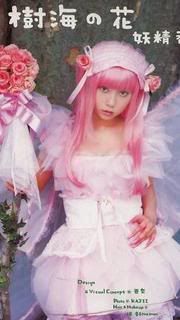 The first picture is of Mana, who is a male Gothic Lolita and a Japanese Rock Singer. He has his own lolita clothing line. The other is another singer and model named Kana.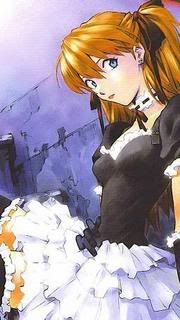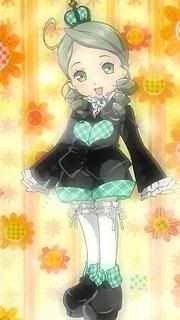 The first image is Asuka from a manga called Neon Genesis Evangelion which was based on an anime of the same name. The story has nothing to do with lolita, however the artist made this image of one of the characters in the Gothic Lolita style of clothing. The second is a character from the Anime Rozen Maiden, based on a manga, which is about lolita clad dolls that is heavily influenced by lolita culture.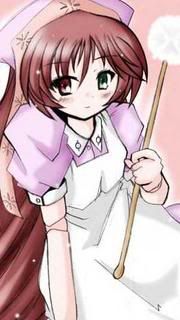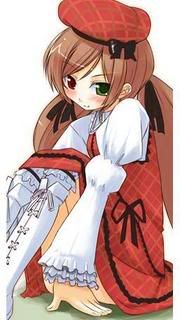 These two images are fan arts found off Japanese fansites for Rozen Maiden.


Avatars

When using in LiveJournal, please credit ChiiruChanIcons in your description.








View Stats